Incredibox
Incredibox is a music video game, whose developer and publisher were the French company So Far So Good (SFSG). The concept of the game is users drag and drop sound icons on different characters to make music. In the app, the player can find combos to unlock animated bonuses and record mixes to integrate a ranking. You know what, an automatic mode is also available to generate an endless composition of randomness.
By downloading the app, you have access to 8 musical atmospheres that will get you pumping to hip-hop beats, electro waves, pop voices, jazzy swing, Brazilian rhythms, and much more. Manage all your creations easily from one unique place: your app. Many features, no ads, no microtransactions, only music, and hours of fun. Pump it up and chill!
This music app lets you create your music with the help of a merry crew of beatboxers. Choose your musical style among 8 impressive atmospheres and start to lay down, record, and share your mix.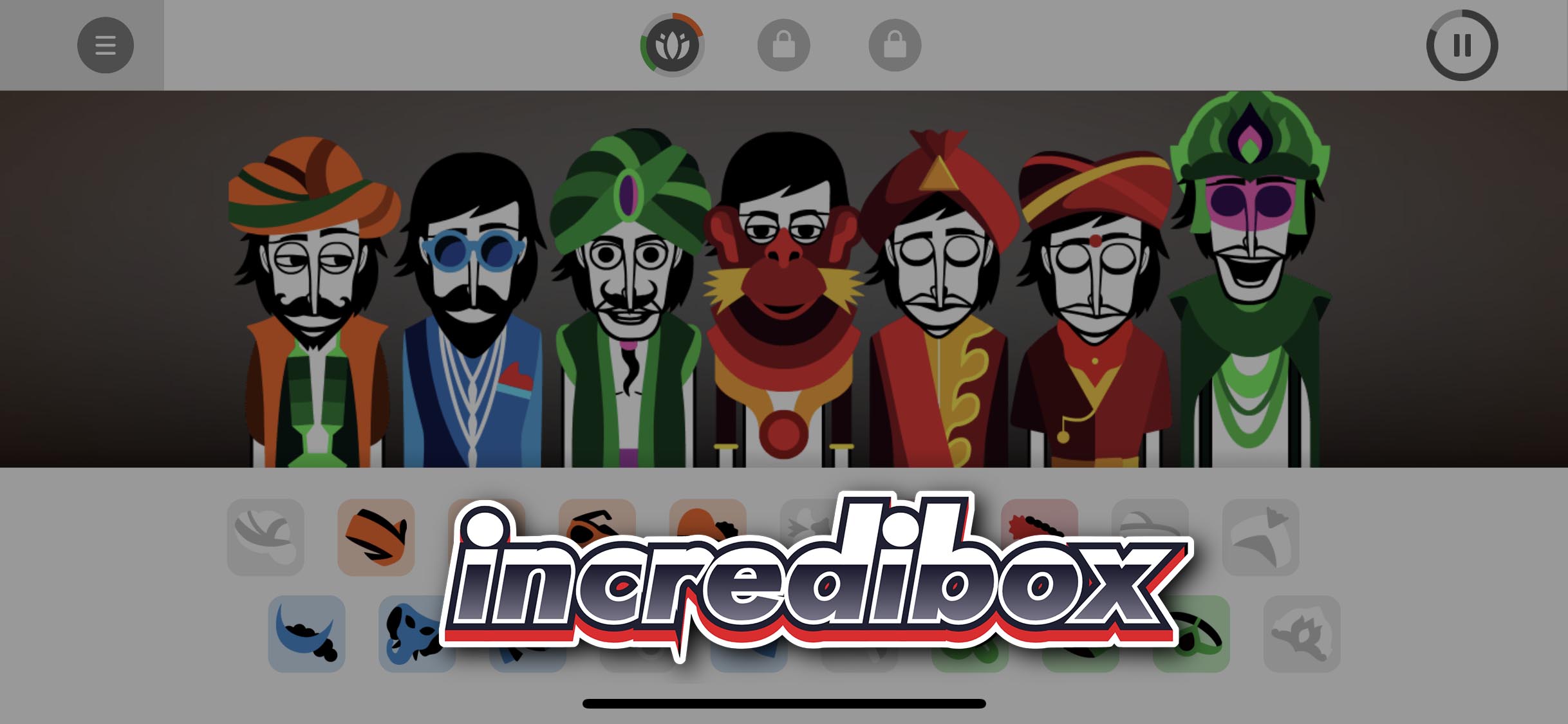 Let's explore the game
The game has a lot of interesting things to explore, you can let your creativity be promoted in the game. Let's discover the special things that make the game attractive
8 impressive atmospheres
V1 Alpha
The original
The version that started it all back in 2009! Old-school beatbox for purists and tweaked-out vocal lines for all the wicked, frenetic jazz grooves you can handle...
V2 Little Miss
Hip-hop NYC
This one is for all the B-Boys and freestylers looking for some juicy inspiration. Pure, syncopated hip-hop beats paired with powerful, groovy melodies.
V3 Sunrise
Electro-pop
The most eclectic tune in the collection will keep you whistling for hours on end! So, a cocktail of diverse influences, the perfect mix to keep the gloom away.
V4 The Love
French Touch
Are itchin' to shake it and shine on the dancefloor? Mix a swerving electro set to light up your parties and become the hottest DJ out there!
V5 Brazil
Samba fiesta
Lose yourself in the pumping, feverish beats of V5 BRAZIL. A blend of samba, batucada, and Carnival atmosphere, this sunny track takes you to the suburbs of Rio de Janeiro and the lush Amazon to party with a pure Brazilian vibe.
V6 Alive
Otaku Trap
With V6 ALIVE, explore today's hottest soundscapes. Here, discover a futuristic, trippy world in which the geek, hip-hop, and Nippon cultures collide to a groove laid by your crew of eclectic, robot-like beatboxers. Blow up the bass and kick out the good vibes!
V7 Jeevan
Mystic rhythm
Let the hypnotic energy of V7 JEEVAN take you away. Drenched in an endless pallet of colors, you compose the latest Bollywood hit with thumping, spiritual sounds straight from the heart of India. Wild, circulating rhythms, mesmerizing drones, and spellbinding voices intertwine in this joyful, mystical journey that celebrates life itself!
V8 Dystopia
Cyberpunk vibes
At once dizzying and hard-hitting, V8 DYSTOPIA pumps out a fascinating thrill for your senses! Embrace a dark, cyberpunk fantasy in which technology takes over. In the app, you can enjoy powerful musical distortions, haunting melancholy vocals, and clicking, jangling electronic tones epically intertwining to create the perfect sci-fi soundtrack.
Facts about Incredibox
1, There are 3 creators of Incredibox: Programmer Allan Durand, Designer Romain Delambily, and Musician Paul Malburet.
2, Font, which was used in the Incredibox logo is "Allan" and you can download it on the Internet.
3, The original Incrediman's design is a caricature version of the game's musician. But nowadays, it's a little bit different but still similar.
4, The Incrediman has big lips, not a mustache like you might guess.
5, The game's name "Incredibox" is actually a fusion of two words: "Incredible" and "Beatbox".
6, The first version of Incredibox was out approximately on August 16th, 2009 and this date is the birthday of Incedibox.
7, Originally, Incredibox was developed on flash, but since 2019, it moved to a more modern way.
8, The first original version was remastered in 2018 to become much more similar to the modern Incredibox.
9, Original flash version is still playable on the official Incredibox website. Therefore, just scroll to the end and find "Old Version". It is only available on a PC.
10, This is the only version that has 5 different sound types: Instrument, Effects, Percussions, Voices, and Chorus. Anh it has only 14 sounds, instead of 20.
11, Modern Incredibox has 4 types: Beats, Effects, Melodies, and Voices. Instruments were renamed to melodies; Percussion was renamed to beats and the chorus was merged with voices.
12, But when Little Miss came out in 2012, it has 5 sound types. So here is the answer to why some voices have different icon designs.
13, These icons had colors and they were also colorful on incredimen sprites.
Other secrets about this app
14, If you open the Incredibox website source code, you will see an incrediman's face, made of symbols.
15, In the flash version of Incredibox, two bonuses from Little Miss had different combos. Originally, the second Little Miss bonus had 1st and 2nd beats, 5th effect, and 3rd, and 5th melodies. The third Little Miss bonus had 1st, 3rd, and 4th beats, 4th melody, and 3rd voice, and also the first bonus combo in Sunrise was also different. It's almost the same but instead of the fourth effect, it had 2nd and 4th beats, 5th effect, 4th melody, and 1st voice.
16, Incredibox had 2 exclusive versions, which were collaborations.
17, First one is called MixForPeace – a collaboration with Axe Boat festival. It was the fourth version of "The Love" but with slightly different colors, and designs and it had only one bonus. Similarly, it had a unique voice, which was especially for the collab. But on the release, they changed it.
18, The Second one is called Bite Sized beats and it's a collaboration with M&M's brand each one had its beat, effect, melody, and voice. So this version was the only modern version, which had more than 20 sounds. Also, Bite-Sized Beats had only two bonuses. The second bonus was a collaboration with singer Jessie J and her song "Real Deal" was in the bonus track.
19, Officially, these versions were deleted due to contract expirations but the person from the community with the nickname "ComputerDude77" managed to recreate these two versions. And now, all can play them only available on PC.
20, These two characters from the fourth version are a reference to the French band Daft Punk and the whole version is dedicated to France which is the motherland of Incredibox developers.