Among Us
What is Among Us game?
Among Us is a popular online multiplayer game known for its cartoon-like visuals and emphasis on strategy, teamwork, and betrayal. It is available on various platforms, including PC, mobile, and consoles, and has gained immense popularity, particularly as a social deduction game.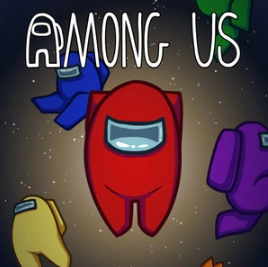 Gameplay:
Among Us is set on a spaceship or space station, and players take on the roles of colorful crewmembers. The game is typically played with 4 to 10 players. The objective varies depending on your role:
Crewmembers: The majority of players are crewmembers who are tasked with completing various tasks around the spaceship. These tasks are represented as mini-games, such as fixing wires or diverting power.

Impostors: Among the crewmembers, there are a smaller number of impostors (usually 1 or 2). Their goal is to eliminate crewmembers discreetly and sabotage the ship's systems without getting caught.
The core gameplay centers on discussion and deduction. When a dead body is discovered or a player calls for an emergency meeting, players gather to discuss and vote on who they believe the impostors might be. Crewmembers must work together to identify the impostors while impostors try to blend in and manipulate the crewmembers.
To add an element of mystery, impostors can lie and use deception to sow doubt among the crewmembers. Crewmembers must rely on their observations and suspicions to make informed decisions during discussions and voting.
Win Conditions:
The game's outcome depends on whether the crewmembers or the impostors achieve their objectives. Crewmembers win by completing all the tasks or by voting off all the impostors. Impostors win if they eliminate enough crewmembers to equal or outnumber the crewmembers.
Among Us is not only about strategy but also about social interaction and communication. It often leads to lively and humorous discussions as players accuse and defend one another. The game has become especially popular for online and in-person gatherings, making it a great party game.
The game allows players to customize their characters with various skins, hats, and pets, adding a fun and personalized touch to the gameplay.
Among Us has gained widespread popularity due to its simple yet engaging gameplay and the opportunities it provides for social interaction and deception. It has become a favorite among gamers and content creators, making it a notable addition to the world of online multiplayer gaming.